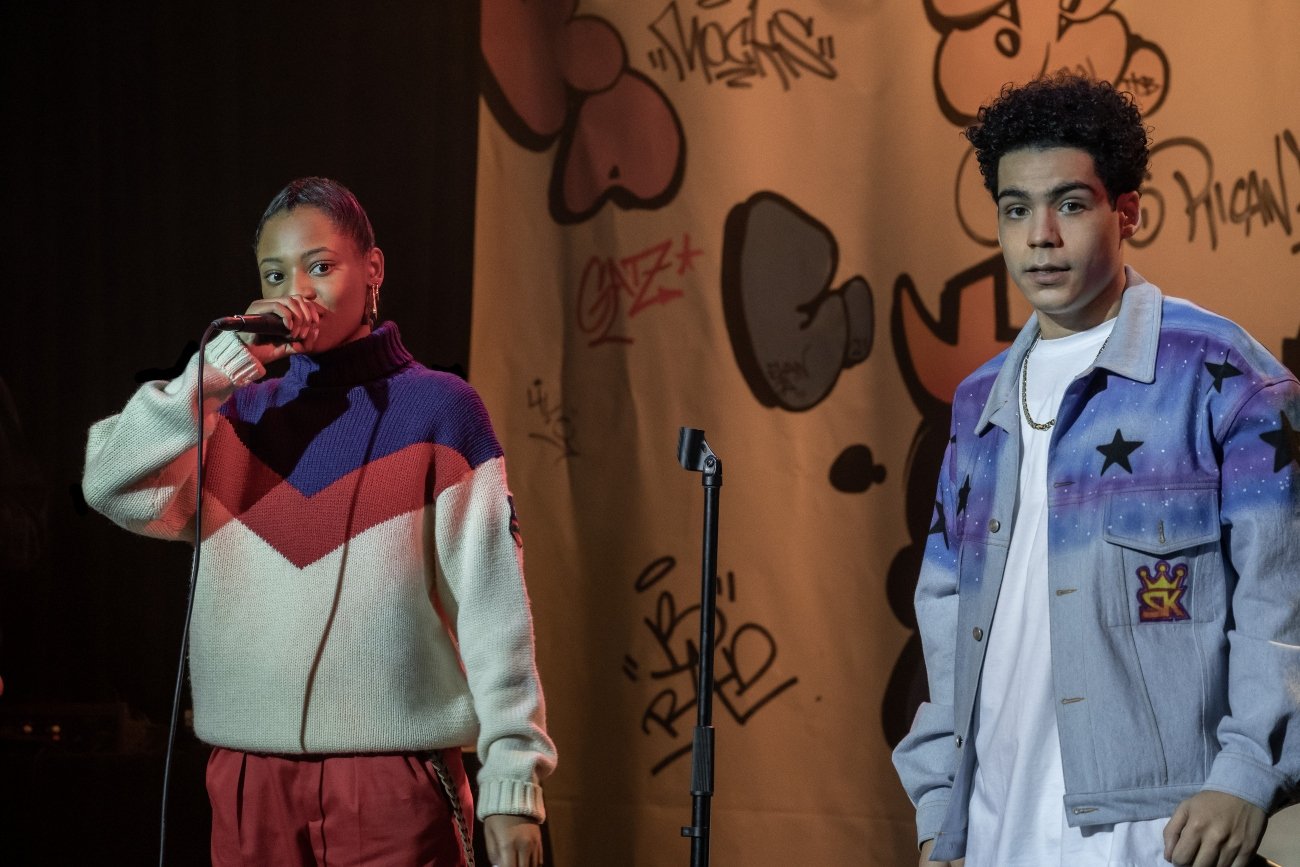 "Power Book III: Raising Kanan" is back for season 2. Set in the aftermath of Kanan (Mekai Curtis) shooting Officer Howard (Mike Epps) we see how the Thomas family is dealing with the changes in their relationships and the drug game. The show also stars Patina Miller ("Madam Secretary," The Hunger Games Franchise) Omar Epps ("House," Love and Basketball), London Brown ("Ballers"), Malcolm Mays ("Them," "Snowfall"), Hailey Kilgore ("Amazing Stories"), Joey Bada$$ (Two Distant Strangers) Shanley Caswell (The Conjuring) Antonio Ortiz ("High Fidelity," "The Sinner") and features Quincy Brown ("Star").
Malcolm Mays talks about his favorite 90s rap songs, how being a writer, director, and singer affects his acting, Lou Lou playing the fence when it comes to the drug and music game, and whether or not he's afraid of Lou Lou being killed.
I talked to Antonio about 90s fashion, songs, being on the fringe of the drug business, changes in Famous this season, performing "Streets Need a Body" and what's it like being on a show where no day is promised.
Hailey Kilgore (Jukebox) talks about how 90s singers like Mary J Blige helped her shape Jukebox, how her musical theatre background has helped her with TV, will Marvin and Jukebox make up, and Famous's crush on Jukebox.
Creator Sascha Penn Talked about creating the origin story for Kanan, his favorite scene, the 90s, having a show where no character is safe, and the hardest part of making a show set 30 years ago.
Watch Power Book III: Raising Kanan on Starz.
Check out my interviews with the cast of Power Book IV: Force here.
Check out my interview with the cast of BMF here.