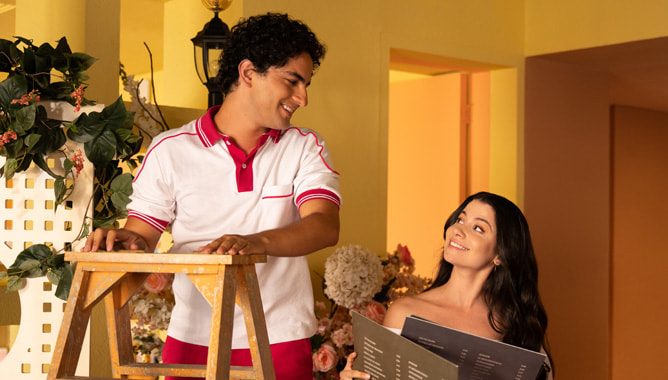 Acapulco is back! A prequel to the movie How To Be A Latin Lover, season two starts in 1985, and the gang at Los Colinas is trying to balance their love lives with working hard to make Los Colinas the best resort in Mexico.
I talked to Enrique Arrizon (Máximo) and Fernando Carsa (Memo) about how playing younger versions of characters informs their performances, impersonations, and acting in two languages.
I talked to Chord Overstreet (Chad) and Camila Perez (Julia) about what advice they would give their characters, who they would want to play an older version of Chad and Julia, and their favorite 80s trend.
I talked to Jessica Collins (Diane) and Rafael Cebrian (Hector) about how soap stars and John Travolta inspired their larger-than-life characters, Diane and Hector's relationship, and their favorite scene to shoot.
I talked to Regina Reynoso (Sara) and Vanessa Bauche (Nora) about the tension between their characters, their favorite scene to shoot, and how they relate to their characters.
Acapulco Season 2 premieres October 21 on Apple TV +.