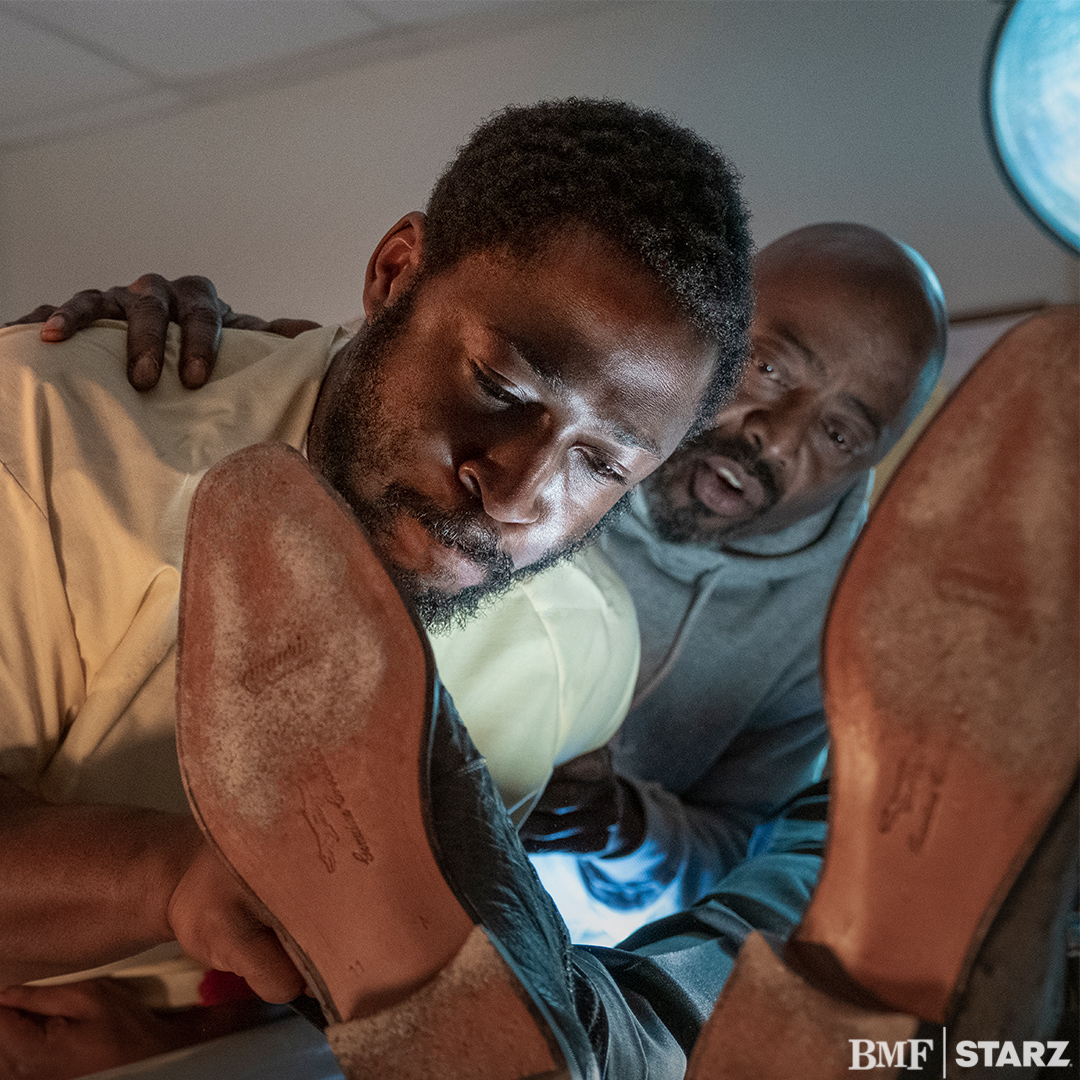 Photo: Starz
Donnell Rawlings, famously known for The Chappelle's Show, is flexing his dramatic skills on BMF. Playing Lamar's cousin Alvin, he gives his cousin advice that isn't great news for Meech, Terry, and the rest of BMF.
I talked to Donnell Rawlings about playing dramatic roles when he is known for comedy, Alvin and Lamar's relationship, and the connections between The Wire and BMF.
Watch BMF on Starz.
Check out my Season 2 interview with the BMF cast here.
Check out my interview with Rayan Lawrence here.