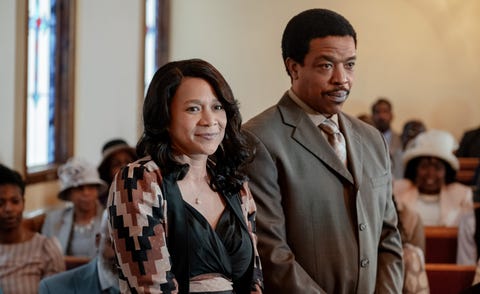 Photo: Starz
This post contains affiliate links. If you use these links to buy something I may earn a commission. Thanks!
Behind the Detroit drug king pins, Meech and Terry, are their parents who they are hiding everything from. BMF's Russell Hornsby (Charles) and Michole Briana White (Lucille) talk about why they wanted to tell this true story, developing their characters, being the moral compass of the show, and why Charles and Lucille are trying to save Terry and not Meech.
Subscribe to Starz at Amazon and watch BMF and other Starz shows.