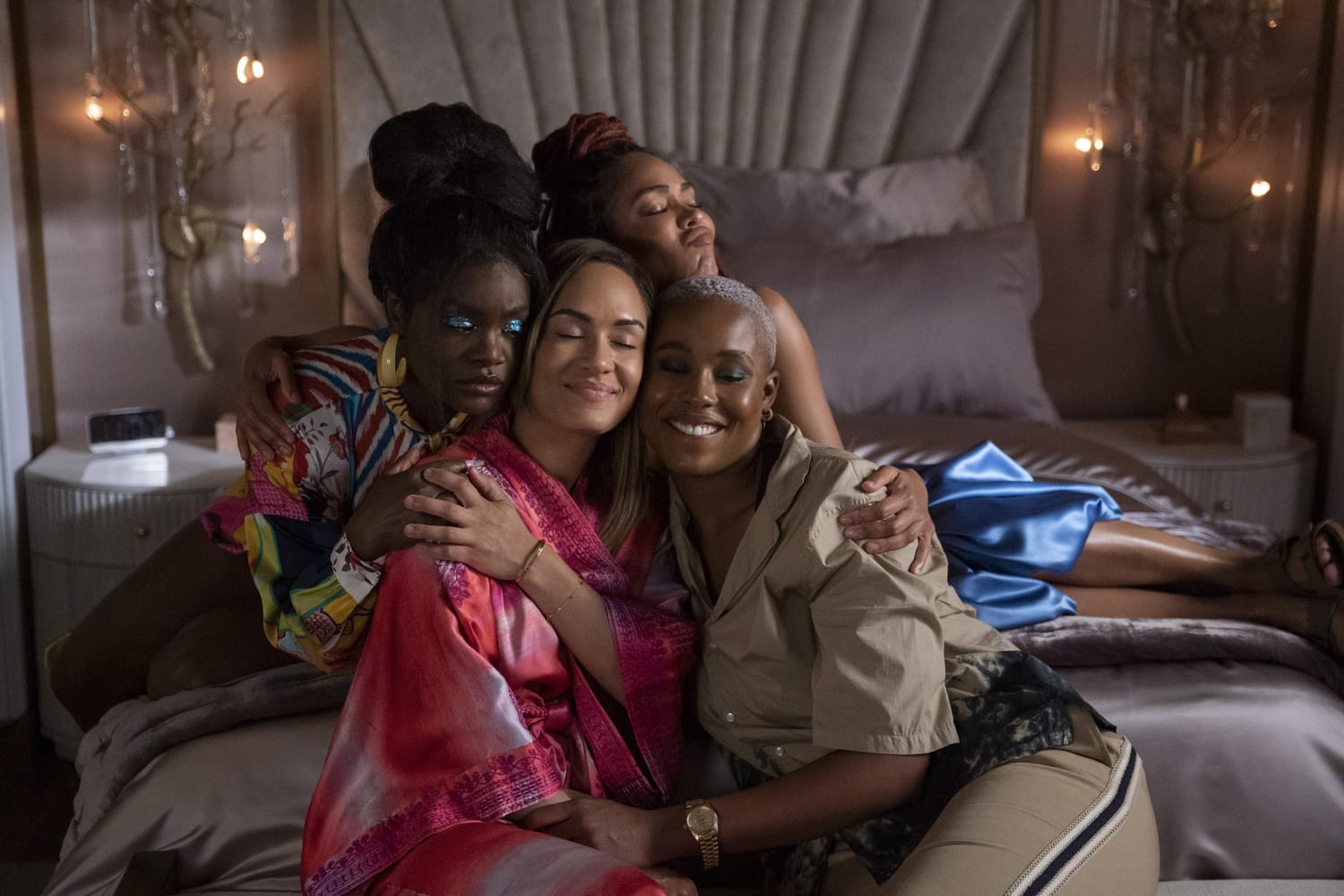 Photo: Prime Video
This post contains affiliate links. If you use these links to buy something I may earn a commission. Thanks!
Harlem is back with season 2 and the core four are dealing with love, careers, and drama.
I talked to Meagan Good, who plays Camille, and Jerrie Johnson, who plays Tye on the social media response to the show, memes, and discussing fertility in a nuanced way.
I talked to Grace Byers, who plays Quinn, and Shoniqua Shandai, who plays Angie, about their characters' friendships, stereotypes, and social media reactions to the show.
I talked to Tyler Lepley, who plays Ian, about whether or not he thinks happily ever after is possible and showing a different side of black masculinity with Ian.
I talked to creator Tracy Oliver about creating fake shows-within-shows like Get Out and Da Dip The Musical, looking at Black love in an anthropologic way, and whether or not she listens to people on social media.
Watch Harlem on Prime Video on Amazon.
Sign up for a free 30-Day trial for Amazon Prime here.