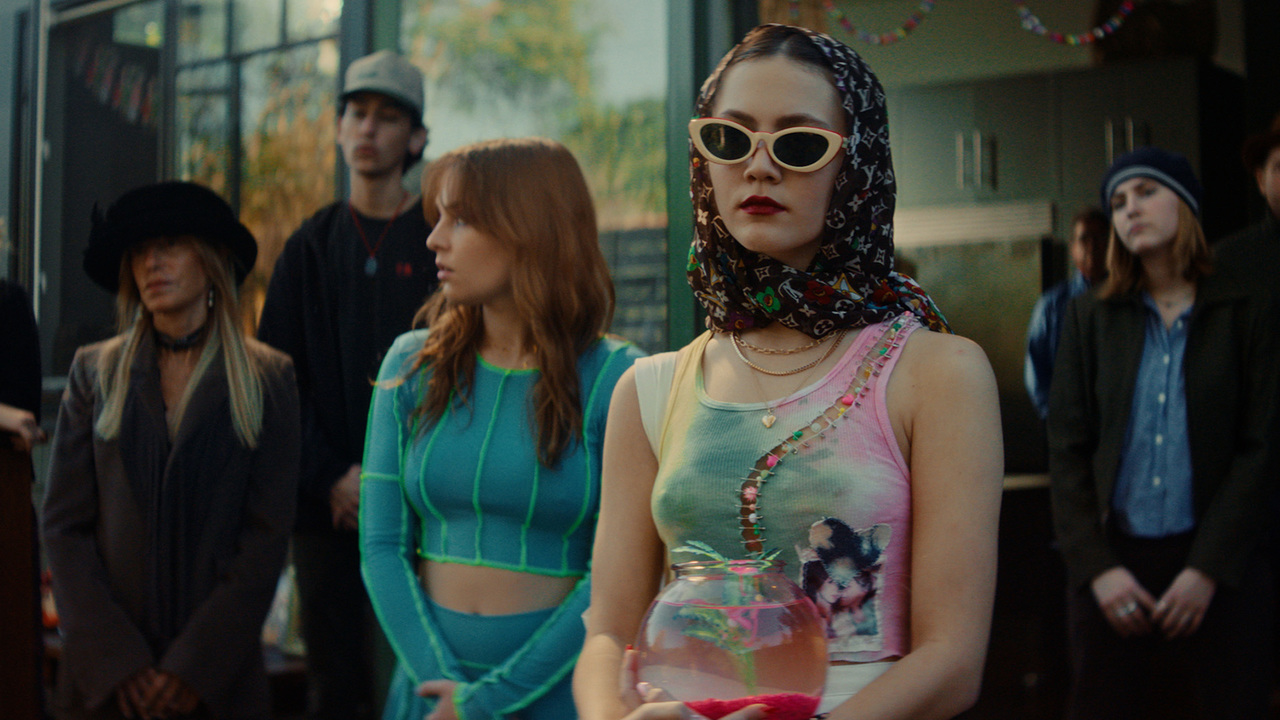 These daughters of famous directors show they are more than just their last name with the short film Vodka. Directed by Roxy Sorkin, Aaron Sorkin's daughter, and starring Iris Apatow, Judd Apatow's daughter, we see teenager Ivy (Apatow) dealing with the loss of her grandmother. To honor her, Ivy decides to drink vodka with her best friend before attending her grandmother's shiva, because her grandma loved a good drink. With her pink beta fish in a glass fishbowl, she goes to the shiva, while a previous conversation with her grandmother over a game of Monopoly is intertwined into this short film.
Although the film is under 13 minutes, the point is clear and concise. No minute is wasted but it doesn't feel like there is too much at once. We understand who Ivy and her grandmother are without the hour and a half of a feature film.
I'm excited to see what comes next for Apatow and Sorkin, who are both in college now studying film. If this is just a taste of what's the come, I'm sure they will make their names for themselves.
You can watch the short Vodka on Tribeca at home here.