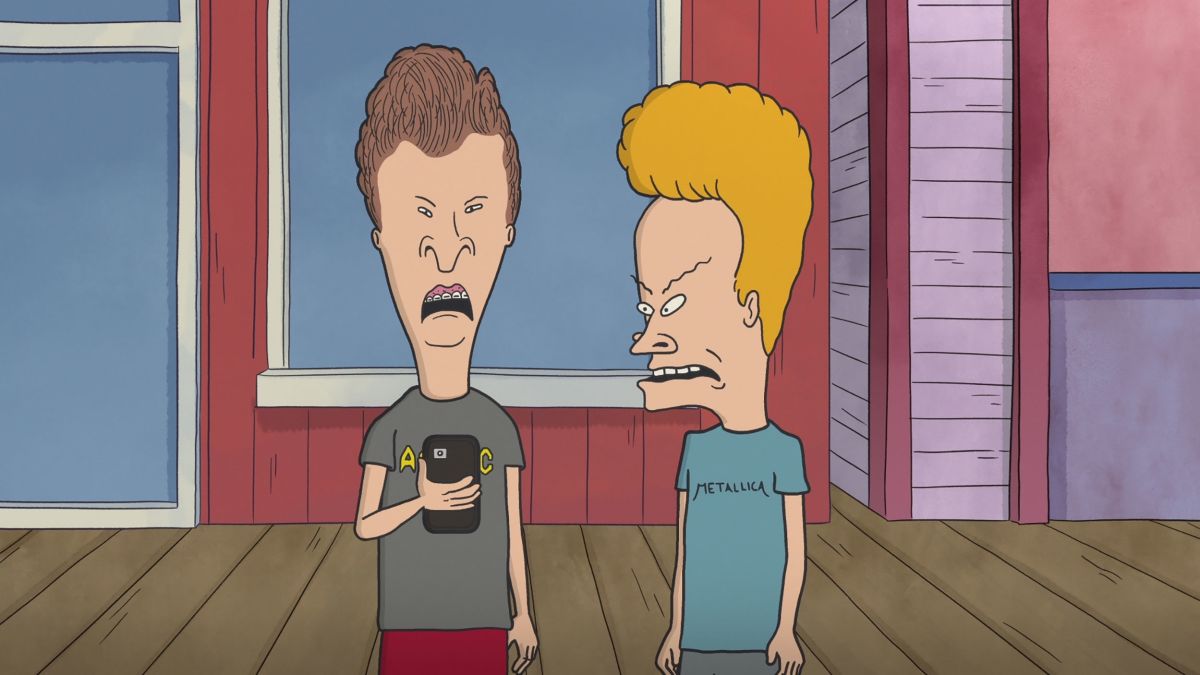 This post contains affiliate links. If you use these links to buy something I may earn a commission. Thanks!
Our favorite 90s teens are back! After the original Beavis & Butthead ended in 1997 and the one-season revival finished in 2011, Beavis and Butthead are back again, this time living in 2022.

Beavis & Butthead Do The Universe starts in 1998. After a series of misunderstandings at space camp where the boys are mistaken as geniuses and think they are going to "score" with ship captain Serena Ryan, Beavis and Butthead are on a space mission. After being kicked out of the ship for being idiots (per usual) they travel through a black hole and end up in 2022.

We see Beavis and Butthead deal with modern times and issues, including iPhones, prison reform, and feminism. They're looking to find Serena, who is also trying to find them to kill them so they don't ruin her re-election for governor of Texas.
If you're looking for high-brow entertainment, look away. Although this is set present day. I'm glad they didn't try to make it too modern like other reboots do by changing the animation or humor. That's where a lot of reboots go wrong. We fell in love with these characters for a reason and it's because they are forever dumb, weird teenagers. And sometimes, that's exactly what you need.

Beavis & Butthead Do The Universe is now streaming on Paramount +. You can subscribe to Paramount + on Amazon and get a free 7-day trial.
Buy or rent Beavis & Butthead Do America on Amazon.
Beavis & Butt-Head: The Complete Collection at Amazon
MTV Beavis & Butthead Shirt at Amazon