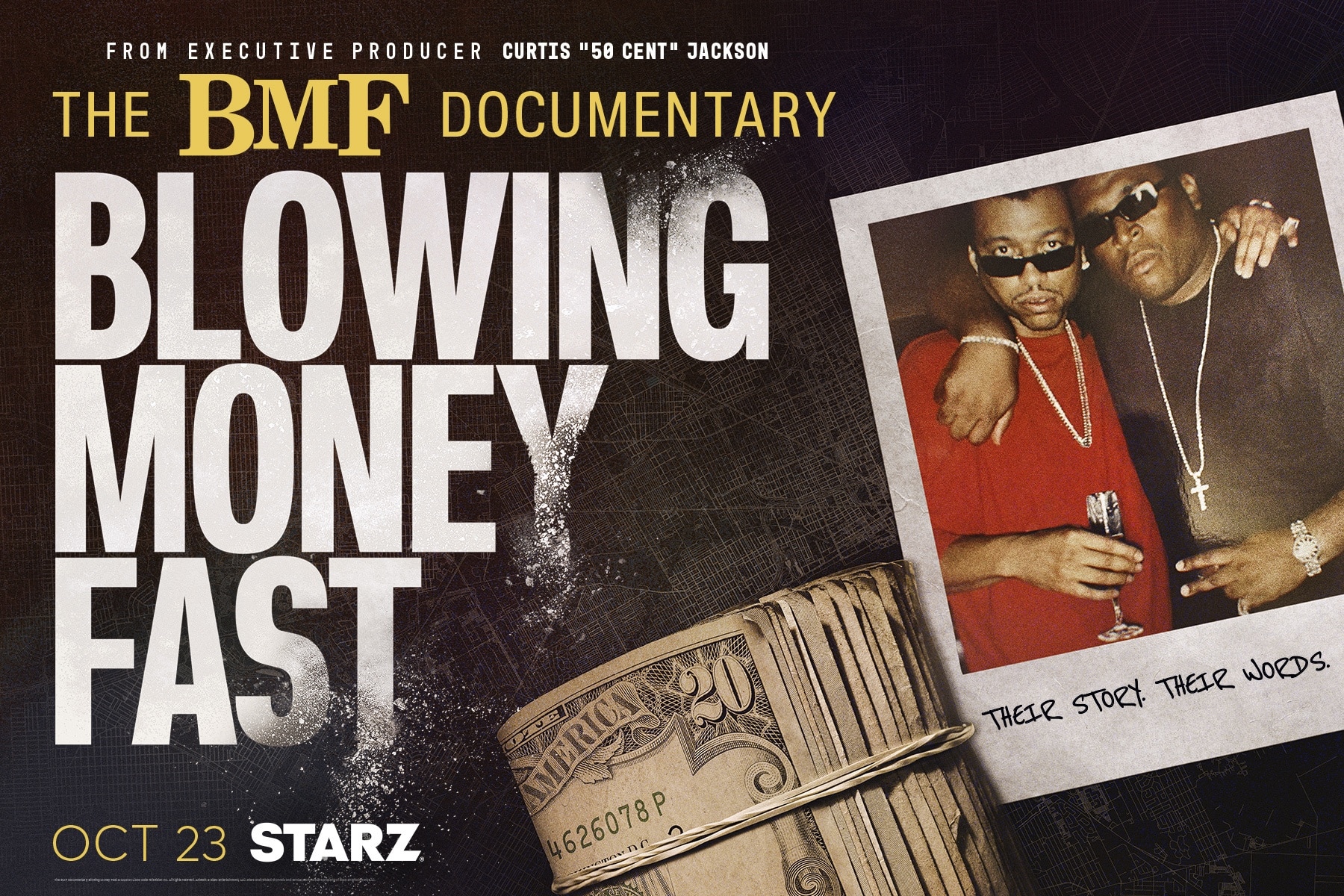 The BMF (Black Money Mafia) story is larger than life and stranger than fiction. And while we've seen some of the fictitious stories with Starz's BMF, now we get a documentary retelling the story with members of BMF, including Big Meech, and the authorities that brought the empire down.
I talked to BMF: Blowing Money Fast director Shan Nicholson about getting so many people to speak on camera, building trust, the most outlandish thing that BMF did, and how Big Meech seems to have no bad days.
BMF: Blowing Money Fast premieres October 23rd on Starz.
Check out my interview with the cast of BMF here.