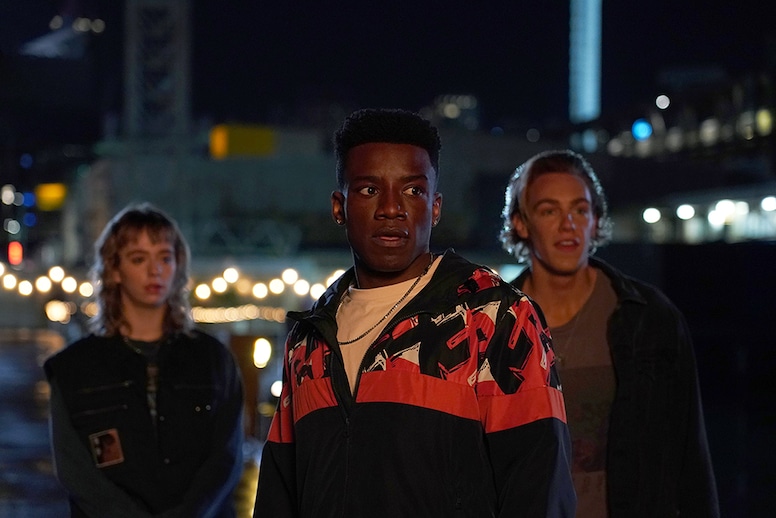 This post contains affiliate links. If you use these links to buy something I may earn a commission. Thanks!
One of Us is Lying is back with season two. After ending on a cliffhanger last season, we see the Bayview 4 dealing with the murder of Jake and a new tormenter who knows their secrets and making them play a very high-stakes version of Simon Says.
I talked to Chibuikem Uche, who plays Cooper, about shooting in New Zealand, the expansion of Murder Club, and what he would do on his last day of freedom.
I talked to One of Us is Lying show writer Erica Saleh about straying away from the book series, expanding the Murder Club, and her favorite character to write for.
You can watch my interview with Jess McLeod (Janae) and Melissa Collazo (Maeve) here.
Watch Season 2 of One of Us Is Lying on Peacock starting October 20th.
Read The One of Us Is Lying Series
One of Us Is Lying at Amazon
One of Us Is Next: The Sequel to One of Us Is Lying at Amazon
Join Audible with a 30 Day free trial for Amazon's Audible Membership here to listen to these other books for free.
Sign up for a free 30-Day trial for Amazon Prime here