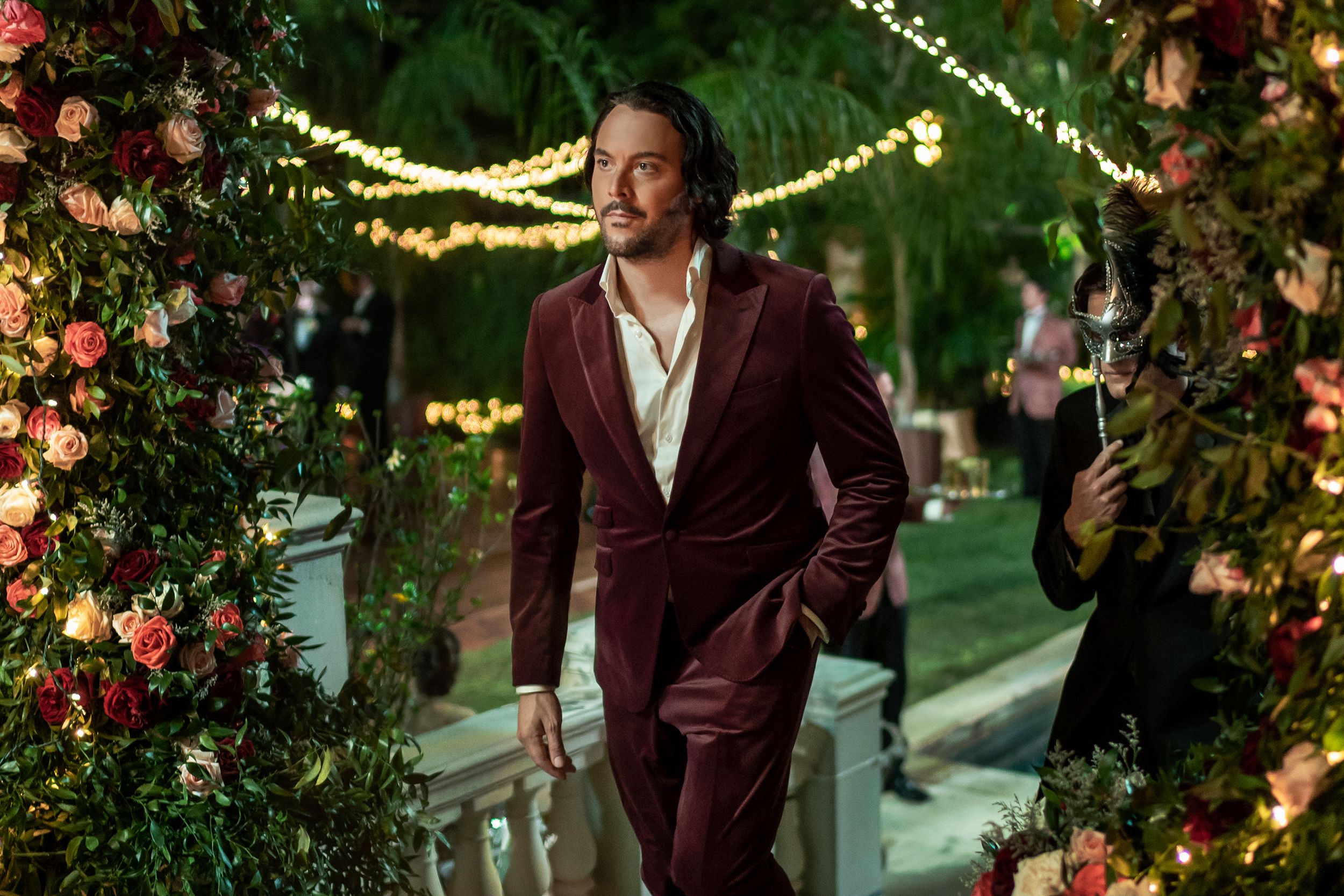 This post contains affiliate links. If you use these links to buy something I may earn a commission. Thanks!
Mayfair Witches just finished out its first season with so many twists and turns. Ciprien and Rowan are on the outs, Rowan is fully committed to Lasher, and Ciprien is now stone.
I talked to stars Tongayi Chirisa, Jack Houston and Harry Hamlin about their favorite scene and if they are affected to what social media is saying about the show.
What was your favorite scene to shoot this season?
Harry Hamlin (Cortland Mayfair): They rewrote my introduction after they saw what I was doing with the character. Toward the very end of shooting, they had me audition an alligator and snake for my opening scene in my trailer. The alligator was terrible, you know I had the 86 the alligator, but the snake was great and so we had a 10-foot python that I got to play around with while I was having my toes massaged, and for you know it doesn't get any better than that.
Tongayi Chirisa (Ciprien): I think for me it was definitely episodes five and six where cyprian is just progressively getting worse in their house and they're unaware that he's got like a stab wound and they don't know for how long they've been in the house. I've been just having that play out in a linear way just really nice because it kind of allowed me as an actor to just really get into the emotional space every day and match the energy that was needed so that was really fun.
Jack Houston (Lasher): I love going back to Scotland. I thought that was one of the great ones apart from we almost lost fungi when we burnt the village. [And the scene where I'm] lying on the road, it was such a spectacle it was amazing what they'd done that was kind of fun. I thought that was an exciting if not very long night but it's always it's always cool when you sort of like get to jump around in different periods and play with different sorts of different actors and it was great.
The Immortal Universe obviously has a very strong fan base, especially on social media. Have you as actors engage with that and looked at the reaction or do you try to kind of keep that separate?
Harry Hamlin: I don't look at it at all. I don't do social media so if I can't answer that.
Tongayi Chirisa (Ciprien): I try to you know keep your sanity about you because you know it can be gnarly out there sometimes so it's like you know better to not know what's being said and you know just get the drips and drives from the teams.
Harry Hamlin: What the eye does not see the heart doesn't grieve over.
You can read my interview with Mayfair Witches Madison Wolfe here.
You can read my interview with Mayfair Witches' Tongayi Chirisa & Harry Hamlin here.
You can read my interviews with Jacob Anderson, Sam Reid, and Bailey Bass here and Assad Zaman and Eric Bogosian here.
THE MAYFAIR WITCHES BOOKS
The Witching Hour (Lives of Mayfair Witches) at Amazon
Lasher (Lives of Mayfair Witches) at Amazon
Taltos (Lives of Mayfair Witches) at Amazon