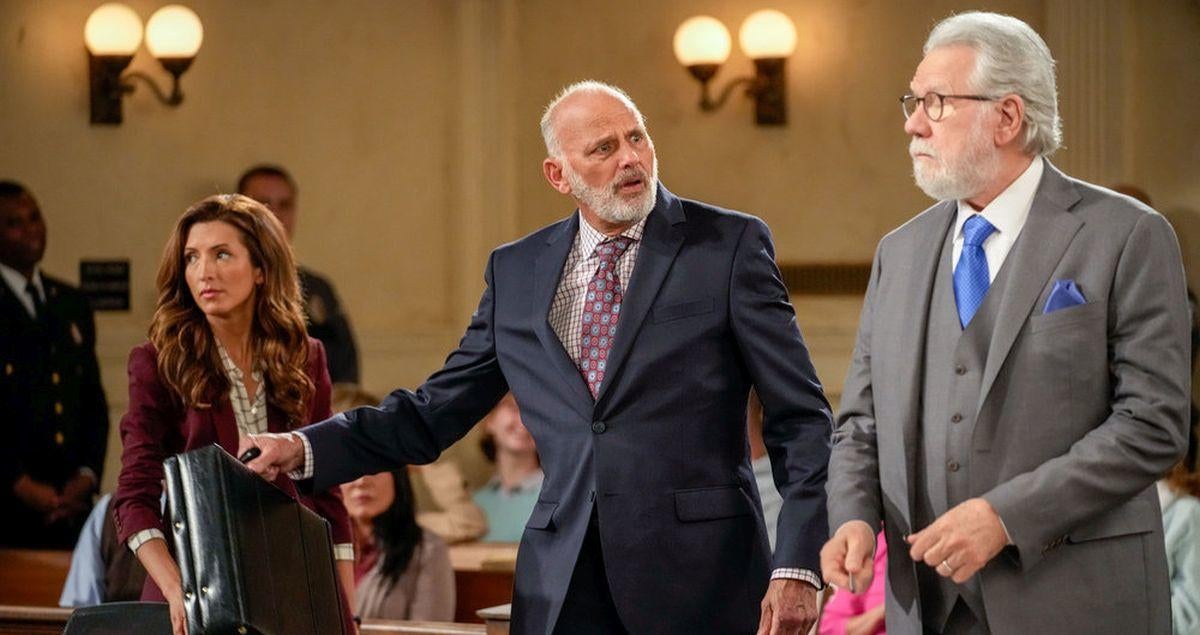 Photo: NBC
Abby meets her foil in the district attorney on Jeff on this week's episode of Night Court. The DA, played but Kurt Fuller, does not share Abby's liberal-public servant point of view and is willing to do anything to get reelected.
I talked to Kurt Fuller about being a fan of the original Night Court, why he's still open to guest star roles, why his character is the perfect foil to Abby, and how he wants to take Olivia under his wing.
Night Court airs Tuesday on NBC.
Check out my other interviews with the Night Court cast below.
Check out my previous interview with Kurt Fuller.