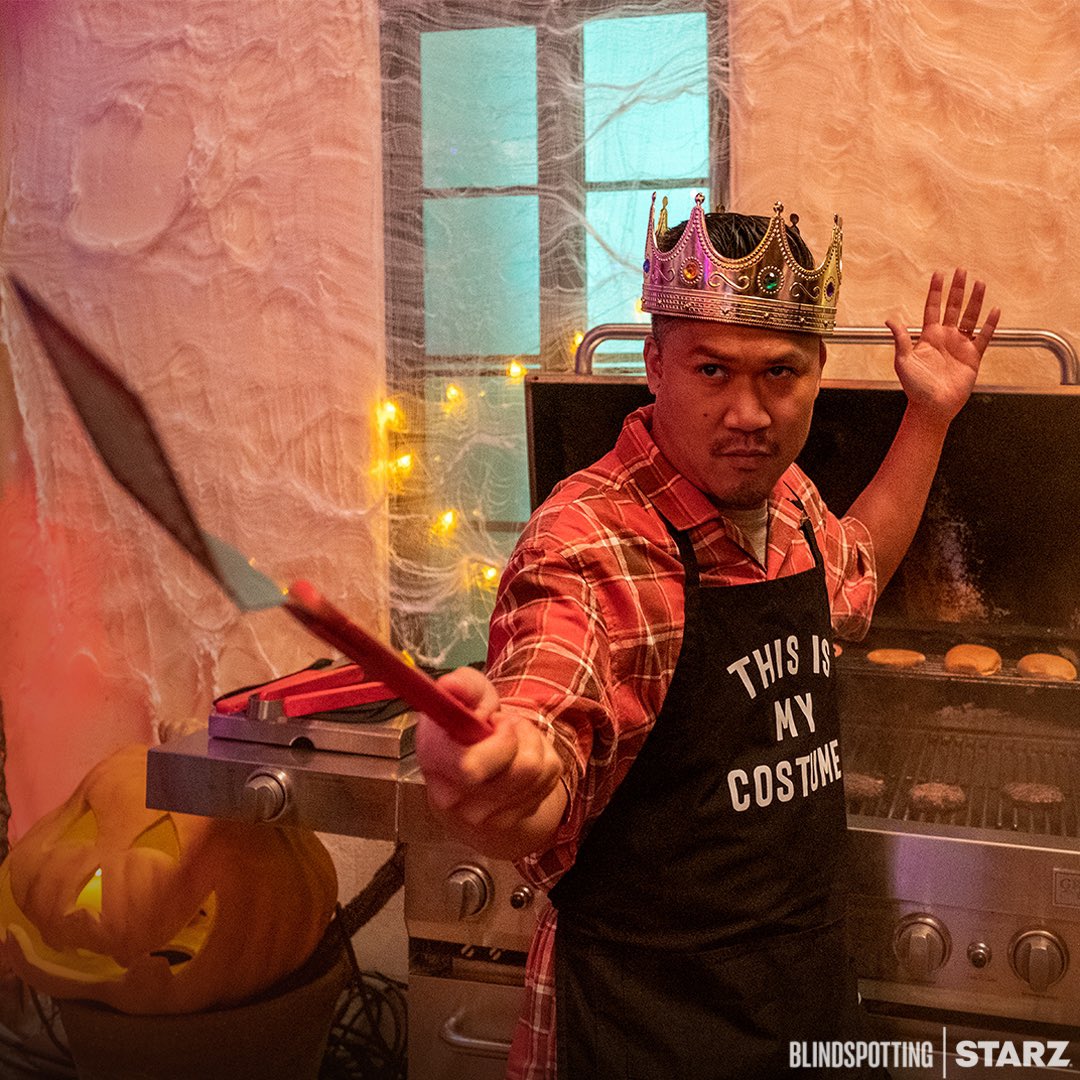 Photo: Starz
This post contains affiliate links. If you use these links to buy something I may earn a commission. Thanks!
In Season 2, Episode 4 of Blindspotting, By Hook or by Crook, Cuddie meets Jacque's family during Halloween. However, Trish's set up a plan for the meeting to go South by having Cuddie dress like a pirate, the wrong move in the family since her dad is Rufio himself, Dante Basco.
I talked to April Absynth, who plays Jacque, Dante Basco who plays himself and Jacque's dad, Lance Holloway, who plays Cuddie, about the legacy of Rufrio of Hook, a sword fight with spatulas, and Jacque and Trish's relationship.
Blindspotting airs Fridays on Starz.
Read my interview with director Jess Wu Calder here.
Read my season two interviews with the cast here.
Read my season one interview with Jaylen Barron here.
Read my season one interview with Candace Nicholas-Lipmann here.
Blindspotting at Amazon
Hook at Amazon