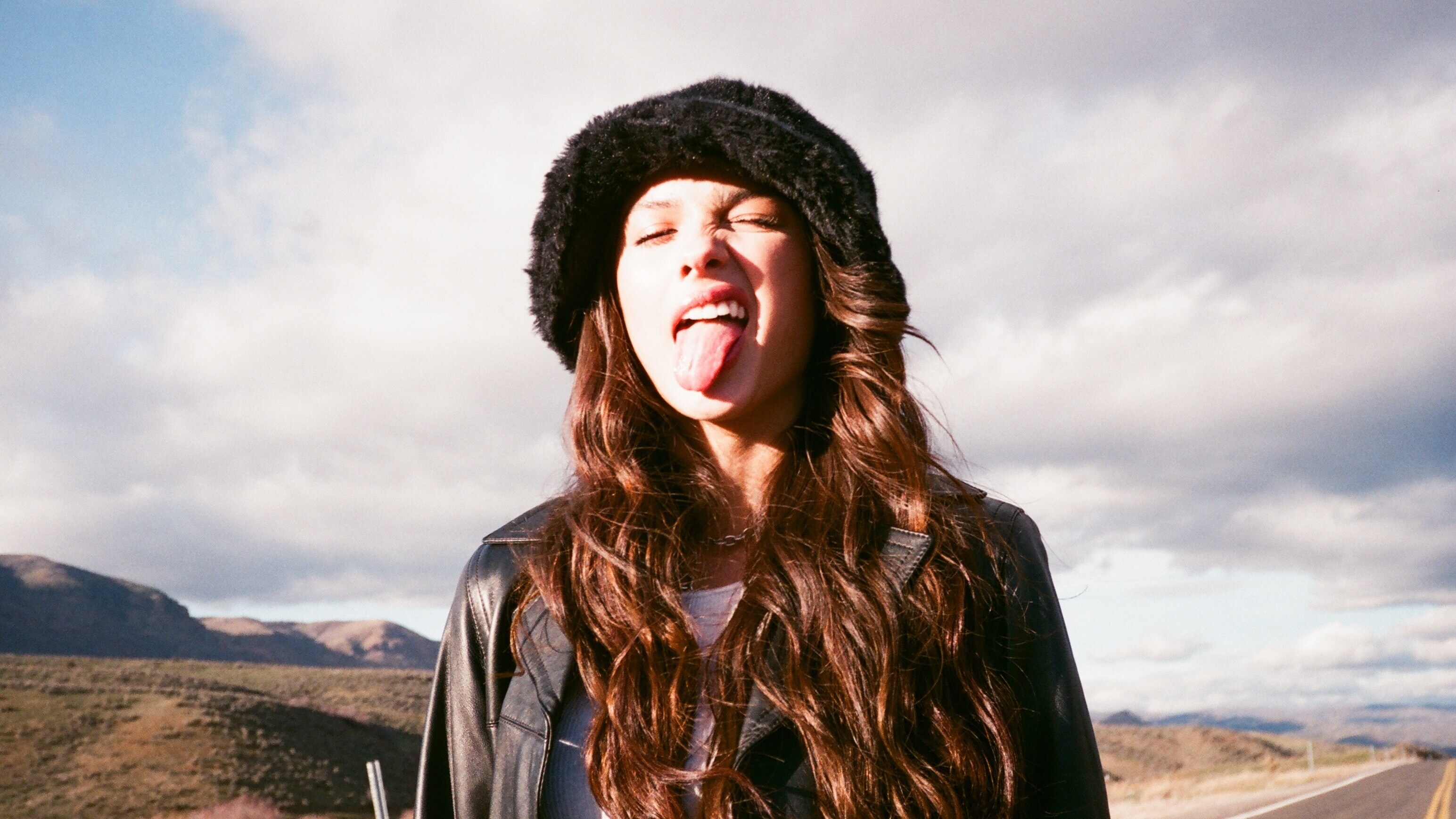 This post contains affiliate links. If you use these links to buy something I may earn a commission. Thanks!
Try Amazon Prime 30-Day Free Trial
Try Amazon Prime Student with a 6-Month Free Trial
Sign up for text or email alerts to be the first to shop The Drop at Amazon, which features limited edition collection.
Concert-style films have been very popular as of late. At first, it was a way to deal with not being able to tour. Now it's another medium for an artist to present an album. Taylor Swift and Billie Eilish previously had concert films on Disney + for their albums folklore and Happier Than Ever, respectively. With these films, the artist can now tell the story of the album, literally with behind-the-scenes footage and interviews, and figurately with visuals. Part documentary, part performance, it's a great way for everyone to get a chance to experience a show.

Olivia Rodrigo has already done a concert film for her album Sour, with SOUR Prom. However, driving home 2 u does not feel redundant at all. While SOUR Prom was a choreographed concert centered around one theme, driving home 2 u is more influenced by the making of the album. Sour was recorded in Salt Lake City and Los Angeles, with some songs written while her mom was driving her back and forth. Rodrigo wanted to perform in the places she's been so many times, especially when experiencing the heartbreak that inspired the album, but with "older eyes," as she says.

We see Olivia perform the album in gorgeous locations on her road trip between Salt Lake City and Los Angeles, including Valley of the Gods, Arcosanti, AZ, Red Rock Canyon State Park, and the Mojave Desert. The visuals are breathtaking and a unique backdrop for her songs. The songs themselves are not a carbon copy of the album; there are new mixes and editions that change the textures of the songs. For instance, sometimes she's accompanied by an orchestra, with the strings adding new layers to the song. Between each song, Rodrigo talks about the inspiration and making of each song with interviews in hotel rooms and diners, and behind-the-scenes footage for making the album.

Rodrigo is the most honest and open she has been in these interviews. It doesn't feel like canned, well-constructed responses. She details more about the relationship that inspired that album, including reading diary entries. She also talks about the drama and love triangle media coverage when her songs came out, and her frustration with it. It is honestly surprising how candid she is. She also touches on the insecurities of making the album, including being afraid that every song is the same song, just with different words.
The film gave the album the refresh that I feel like it needed. The visuals and brand that Rodrigo has built in the past year and really been more sexy punk rock but the presentation of the album feels more rooted in herself and her creativity rather than the latest trends. Remixing the songs was necessary too. Although the album has been out for less than a year, it's been everywhere, and the lifespan of this album has gone quicker than the average one because we are thirsting for more. Fans are already dying for new music (there is an unreleased song via a voice memo that plays during the trailer), but these versions of these songs make them feel like new again. Her talking about the songs reminds us that at her core that Rodrigo is a songwriter, not just the latest product of the music machine.

Seeing concerts always makes me view and with a different set of eyes and makes me appreciate them more. The artist performing the sound live or new interpretations of the songs just make them feel extra special. I had the same experience while watching this film. Hopefully, Olivia releases an album with these recordings of the song like Taylor Swift did with the long pond sessions.

Disney + should continue releasing these specials. I think they are a singular offer that keeps me interested in this service.
OLIVIA RODRIGO: driving home 2 u (a SOUR film) premieres on Disney+ Friday, March 25th.
Sour
SOUR Vinyl at Amazon
WHERE TO BUY THE CLOTHES FROM OLIVIA RODRIGO: DRIVING HOME 2 U (A SOUR FILM)
WHERE TO BUY OLIVIA RODRIGO'S OUTFIT FROM "GOOD 4 U" VIDEO
WHERE TO BUY OLIVIA RODRIGO'S LOOK FROM "TRAITOR" MUSIC VIDEO