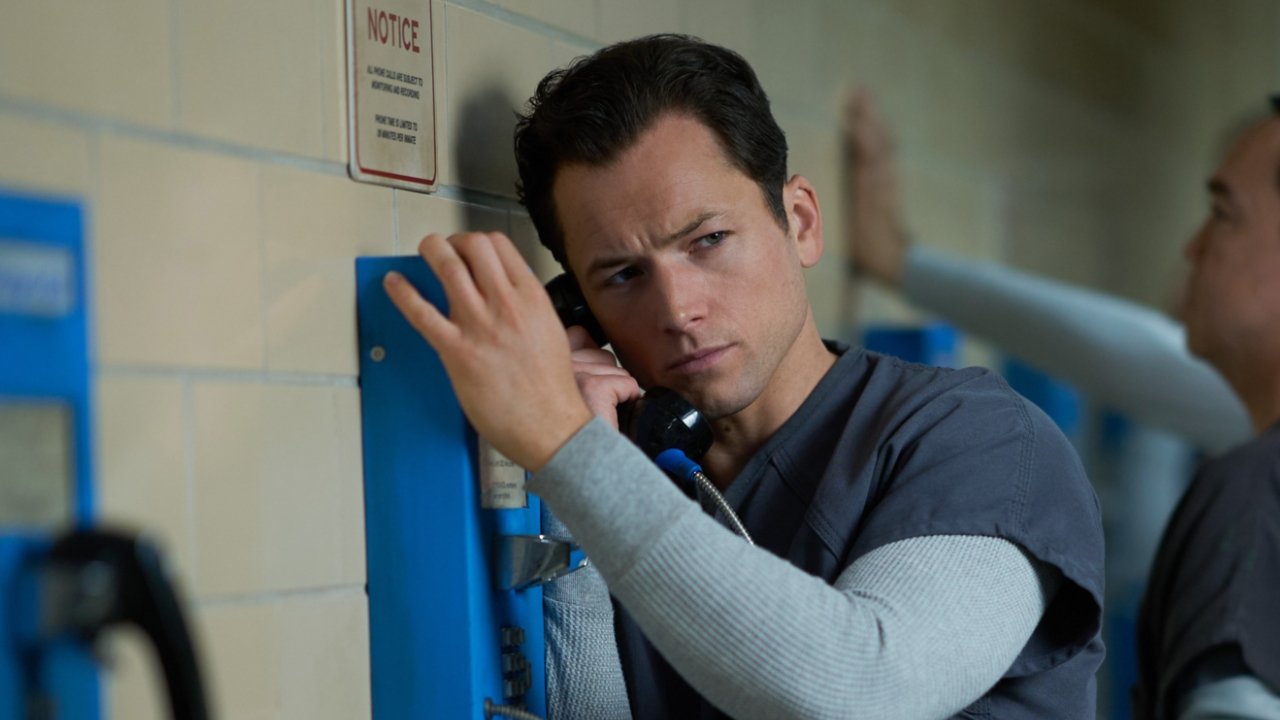 This post contains affiliate links. If you use these links to buy something I may earn a commission. Thanks!
Apple TV+ is becoming known for its miniseries, with standouts including WeCrashed and Defending Jacob. This time around, we get Black Bird, based on the James Keene autobiography In With The Devil: A Fallen Hero, A Serial Killer, and A Dangerous Bargain for Redemption.
James (Taron Egerton) is a pretty boy, charming drug dealer after being sandbagged into a plea deal that leads to a 10-year sentence, gets a chance to get out early by going undercover at another jail that specialized in the criminally insane. James must befriend Larry (Paul Walter Hauser), and find out where he had hidden the dead bodies. The problem is Larry isn't all there, and you never know when he's telling the truth or lying for attention. However, James is willing to take a chance because his father (Ray Liotta) is in poor health and doesn't have another 10 years left.
Taron Egerton is perfect for the slick, pretty boy James, even though I frequently refer to him as the sultry-voiced gorilla from Sing, who no shade is my favorite part of the franchise. He pulls the charming guy that creepy Larry would love to be friends with. Paul Walter Hauser continues his streaks in playing creepy roles that he always excels at (examples include Shawn in I, Tonya, and Keith in Kingdom). You almost feel bad for him in a way. The supporting cast is rounded out well with Greg Kinner playing a detective who is trying to solve the crimes he thinks Larry committed.
You can stream Black Bird on Apple TV+ starting July 15th.
Buy The Book
In with the Devil: A Fallen Hero, a Serial Killer, and a Dangerous Bargain for Redemption at Amazon.