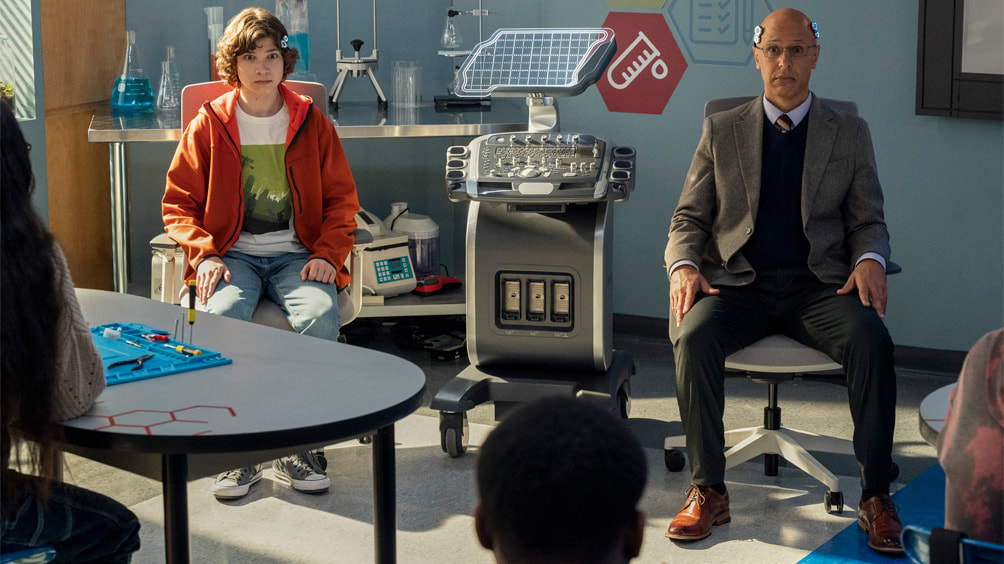 Photo: Apple TV+
Circuit Breakers' is the new Apple TV + kids show inspired by the Twilight Zone. This anthology series tackles different issues that kids go through, with a sci-fi twist.
I talked to Maz Jobrani and Cole Keriazakos, who star in the "Entangled" episode. They play a principal and a student who switch bodies. I talked to Maz and Cole about who they would switch bodies with (Rhianna being one of them) and what sci-fi gadget would improve their lives.
I talked to series creator Melody Fox and EP Andrew Orenstein about how the Twilight Zone influenced the show, their favorite episode, and their dream sci-fi gadget.
Circuit Breakers premieres November 11 on Apple TV+.