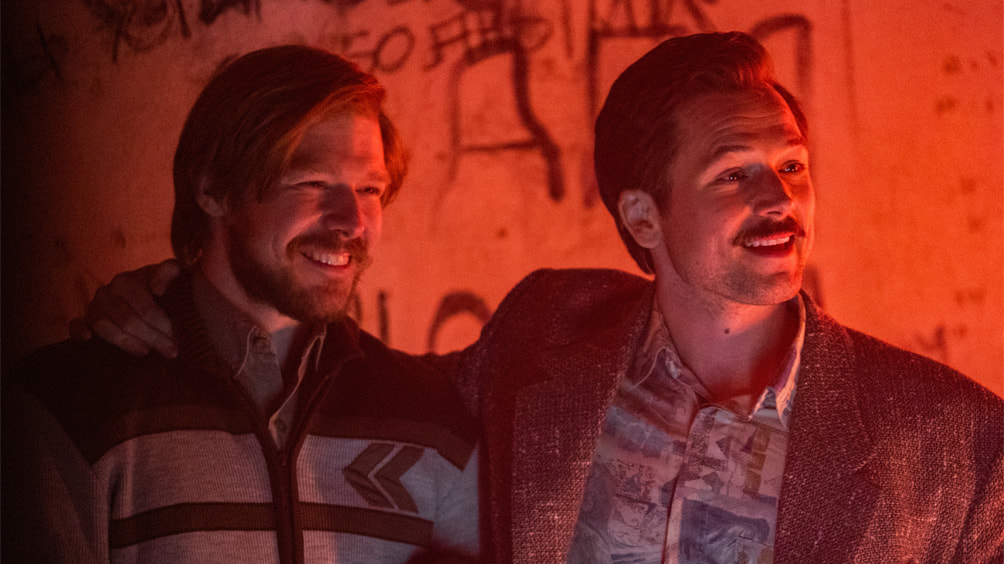 Photo: Apple TV +
There are only a few games that are universal. Those include rock, paper, scissors, hide and go seek, and Tetris. Whether you're a gamer streaming on Twitch or haven't touched a console in recent history, everyone knows what Tetris is.

Tetris tells the story of how the block game became ubiquitous. Henk Rogers, played by the versatile Taron Egerton, is trying to get the rights to Tetris so everyone can experience the joy of aligning blocks. But going head to head with Russians, sketchy contracts, and wary gaming executives at Nintendo, makes the game of business harder than the sprint version of Tetris.
While the performances were amazing, I felt the movie could have been a bit more fun. I thought it was going to be more about the making of Tetris, not a seemingly long Shark Tank episode that makes it easy to forget who owns what. However, the integration of 8-bit characters does add a touch of whimsy that the movie needed. Egerton further proves he's the versatile star that doesn't come around often.
Tetris premieres March 31st on Apple TV +.