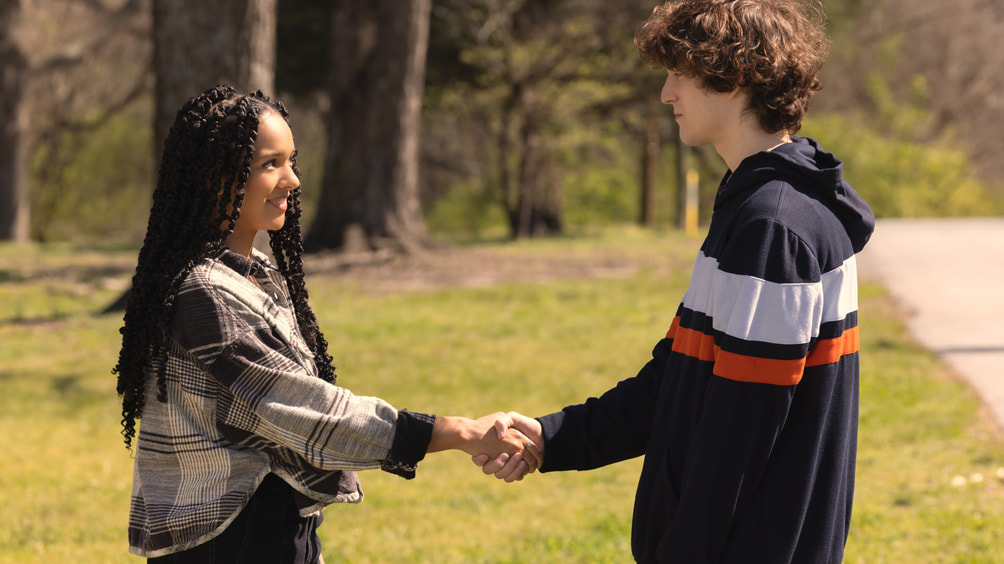 Photo: Apple TV +
This post contains affiliate links. If you use these links to buy something I may earn a commission. Thanks!
Big Door Prize, which had its world premiere at SXSW, is about the residents of the town of Deerfield whose predictable lives are shaken up when a Morpho machine, a machine that reveals people's potential, unexpectedly shows up in their drugstore.
I talked to Sammy Fourlas, who plays Jacob, Djouliet Amara, who plays Trina, about their characters' relationship, if Trina and Jacob are end game, if they would use the Morpho machine, and what they hope it would say.
Big Door Prize is on Wednesdays on Apple TV+.
Read The Book
The Big Door Prize at Amazon.
Join Audible with a 30 Day free trial for Amazon's Audible Membership here to listen to this and other books for free.
Sign up for a free 30-Day trial for Amazon Prime here.