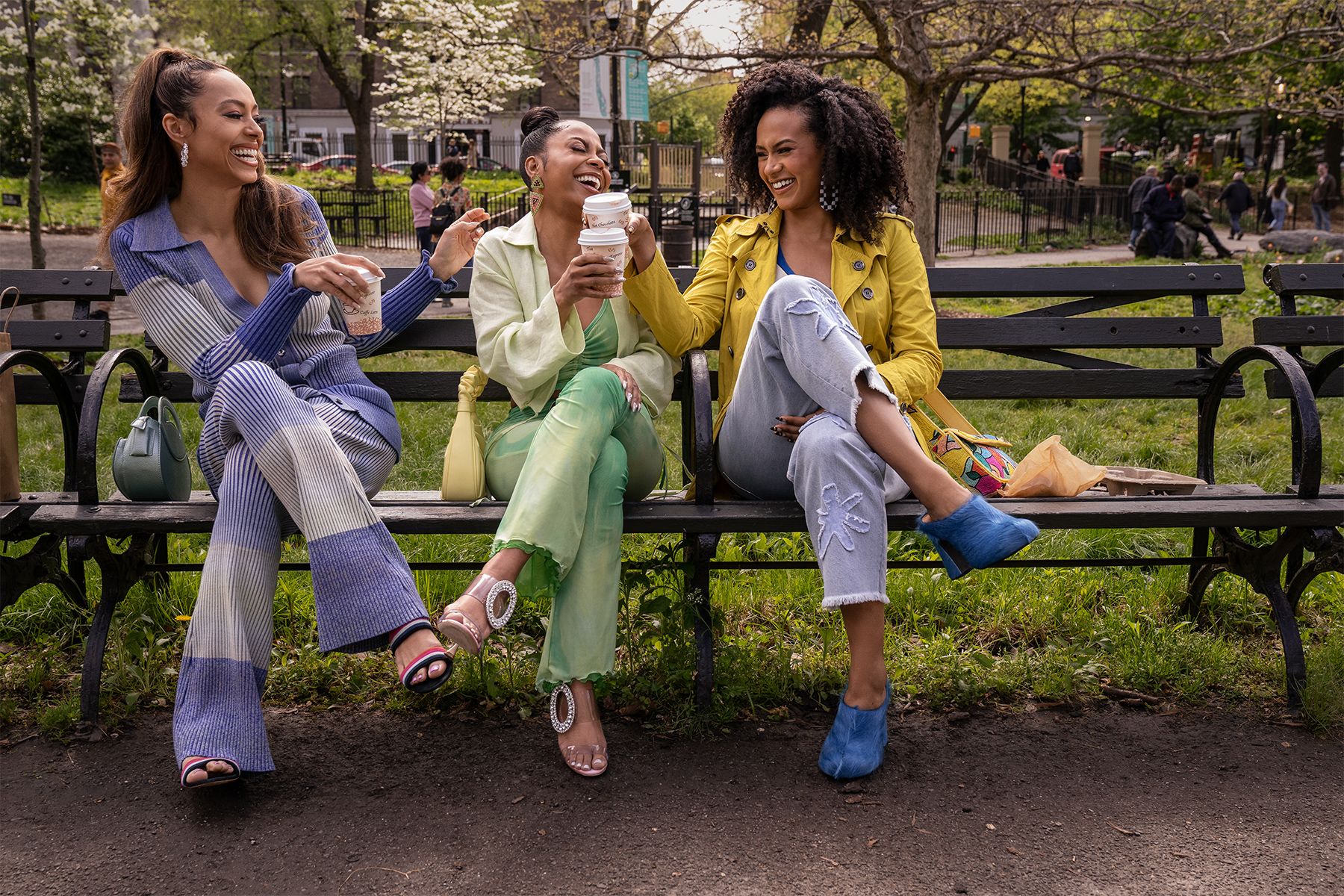 Photo: Starz
Run The World is back with season 2! Whitney, Renee, and Sondi and trying to navigate their careers and love lives in Harlem. Whitney is single for the first time in years after cheating on her fiance, Renee is on her own with starting and PR company and dealing with the end of her marriage to Jason, and Sondi is balancing school with being a pseudo-step-mother.
I talked to the trio, Bresha Webb, who plays Renee, Amber Stevens West, who plays Whitney, and Corbin Reid, who play Sondi, about their characters' relationship struggles and the ideal partner for their characters.
I talked to Tosin Morohunfola, who plays Ola, and Jay Walker, who plays Jason about what advice they would give to Ola and Jason, if Ola should give Whitney, and their characters' most significant issue in dating.
I talked to Erika Alexander, who plays Barb, about the most significant difference between dating now compared to thirty years ago when Living Single was on, if she relates to Renee, Whitney, or Sondi more, which of the trio needs her advice most and dishing out advice like Barb.
Run The World season 2 premieres May 26th on Starz.