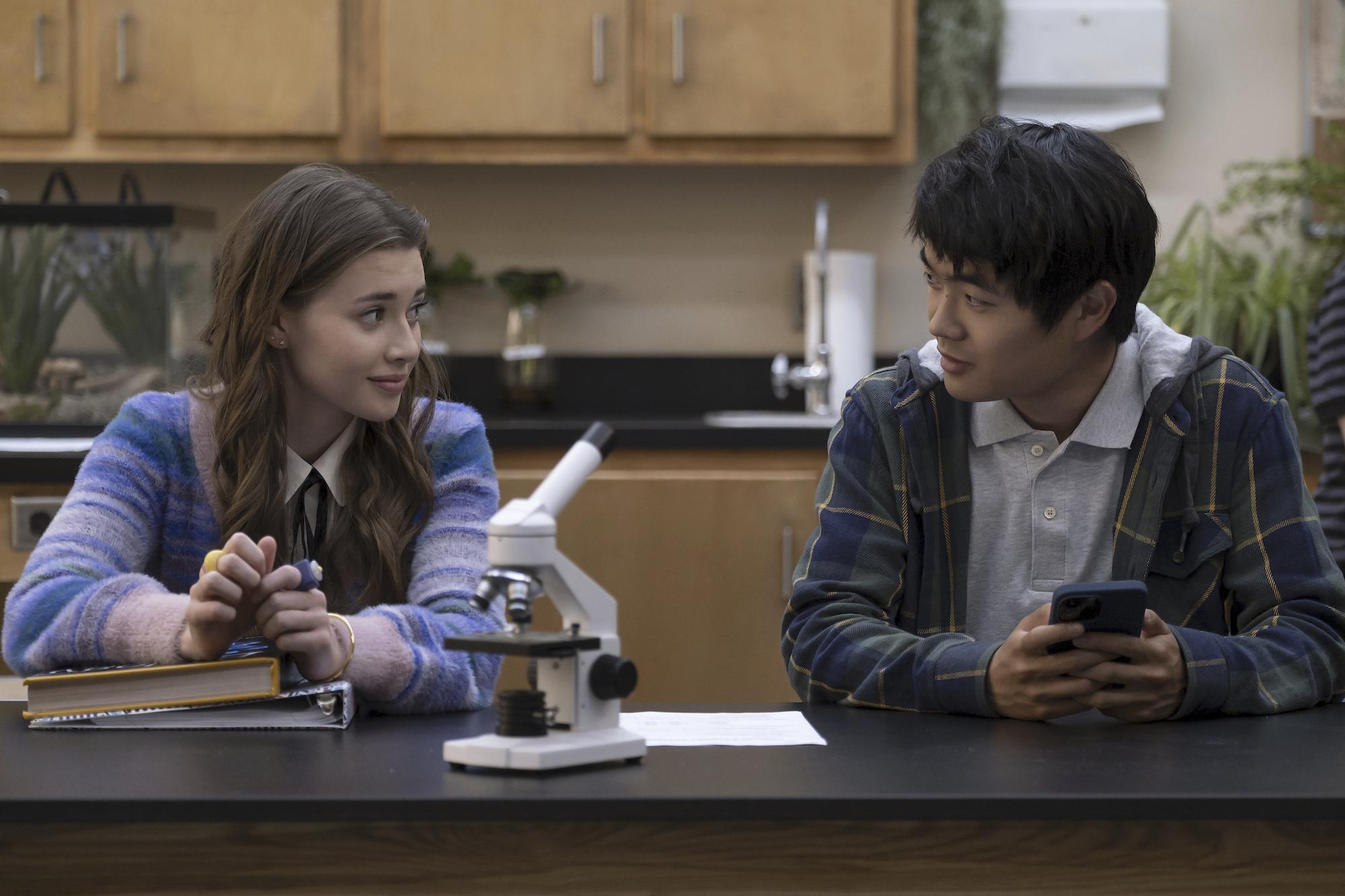 Photo: Disney +
This post contains affiliate links. If you use these links to buy something I may earn a commission. Thanks!
American Born Chinese, based on the graphic novel of the same name, is about Jin Wang, a first-generation Chinese American who feels like he lives in two worlds. Once he meets an exchange student from school, he becomes part of an epic battle between Gods of Chinese mythology, while also balancing high school, home life, and his crush on Amelia.
I talked to Ben Wang, who play Jin, Sydney Taylor, who plays Amelia, Chin Han, that plays Simon, and Yeo Yann Yann, who talks about Christine, about what they were like in high school.
I talked to Daniel Wu, who plays the Monkey King & Jimmy Liu who plays Wei-Chin, EP Melvin Mar and Author Gene Luen Yang talk about building their father-son bond and bonding over the Golden State Warriors.
American Born Chinese is streaming now on Disney +.
Watch my interviews with the cast at the SXSW World Premiere here.
Read The Graphic Novel
American Born Chinese at Amazon