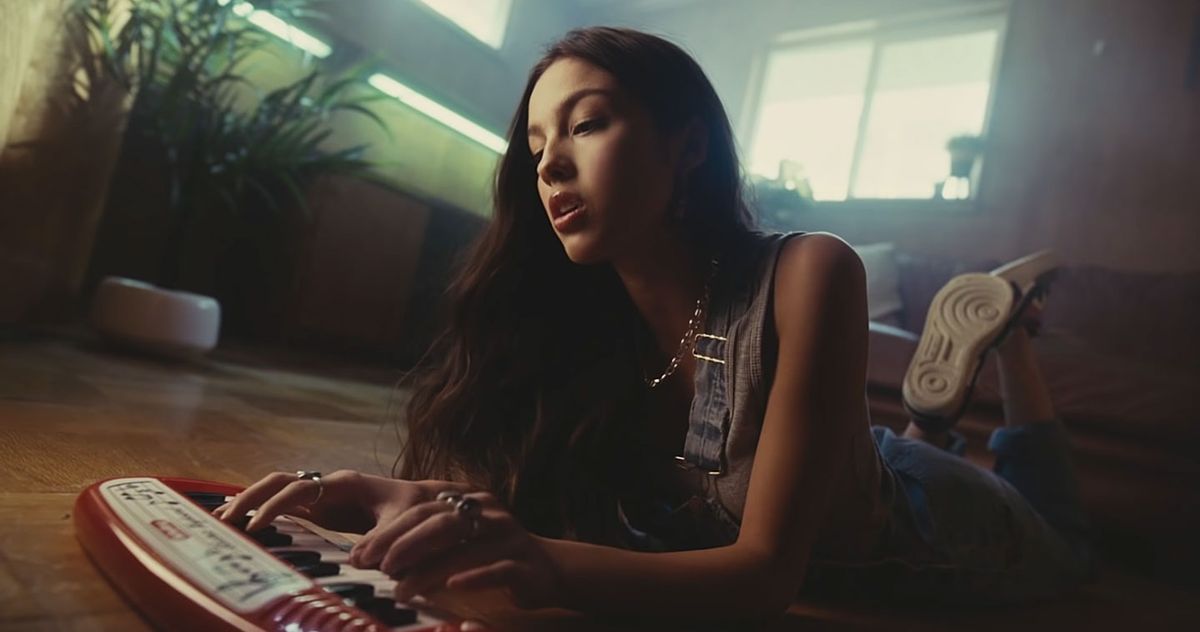 Olivia Rodrigo's "drivers license" has been at the top of the charts since its January release. Everyone is talking about her broken heart, so much so that it's gotten its own Saturday Night Live sketch with Bridgerton's Regé-Jean Page.
While Olivia shared a bevy of sad songs on Spotify's Broken Heart playlist and her 18th birthday playlist, if you are looking for songs in the same vein of "driver's license," check out these songs below:
"Death By A Thousand Cuts" by Taylor Swift
As both "Death By A Thousand Cut" and "driver license" show, being heartbroken in the same city that you fell in love with is torture. Being reminded of memories and feelings by seeing the places you used to go with someone makes it even harder to move on as if the world is teasing you. Both songs also have driving references. In "Death By A Thousand Cuts," Taylor takes a long way home and asks the traffic lights if it'll be alright (spoiler: they say "I don't know"). Olivia drives through the suburbs and sees red lights and stops signs, which could symbolize the end of the relationships or red flags. It's not surprising the Olivia, a huge Swiftie would have a song with so many similarities to Taylor.
"Green Light" by Lorde
Another driving reference and another one of Olivia's influences. On "Green Light" Lorde is ready to have the "green light" to move on from a bad relationship. However, her past relationship is haunting her everywhere in the streets. The line "I thought you said that you would always be in love, but you're not in love no more," is reminiscent of "you said you loved me now I drive alone past your street."
"Summer Games"/"Jaded" by Drake
The ultimate sad Drake pairing. Luckily these songs are back to back on Scorpio, just as they should be. There's the melancholy that you experience after a breakup in "Summer Games" and then the "what was all that for?" in "Jaded." While it might not have the driving parallels that the previous songs have, these songs echo the emotions of frustrations that Olivia has.
"in my head" by Ariana Grande
The ultimate break-up song that must go on every heartbroken list. Often time after a breakup, you can see things more clearly and realized some of the great qualities that you attributed to a person never really existed. This song goes with the confusion that Olivia, and most people, feel after a breakup.
"I Miss You" by Beyonce
"It hurts my pride to tell you how I feel, but I still need to. Why is that?" The lyric reminds me of basically every breakup song. Why do we need to express our pain to the people who hurt us? Why did Olivia have to write this song about Joshua? Ultimate sad-girl break-up song.