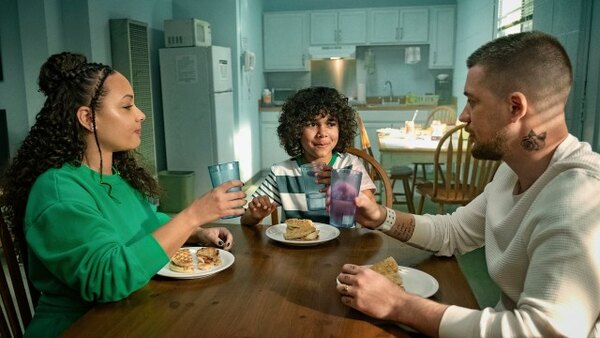 Photo: Starz
This post contains affiliate links. If you use these links to buy something I may earn a commission. Thanks!
In season 2, episode 3 of Blindspotting, Sean, Miles, and Ashley have their first family weekend in jail. However, things don't go as planned once Sean uses the n-word and they have to explain the meaning of it.
I talked to Jess Wu Calder, who directed this episode, about how the team went about exploring the history of the n-word, showing the reality of a family dealing with a loved one in prison, and having Helen Hunt's character Rainey explore prayer.
Blindspotting airs Fridays on Starz.
Read my season two interviews with the cast here.
Read my season one interview with Jaylen Barron here.
Read my season one interview with Candace Nicholas-Lipmann here.
Blindspotting at Amazon