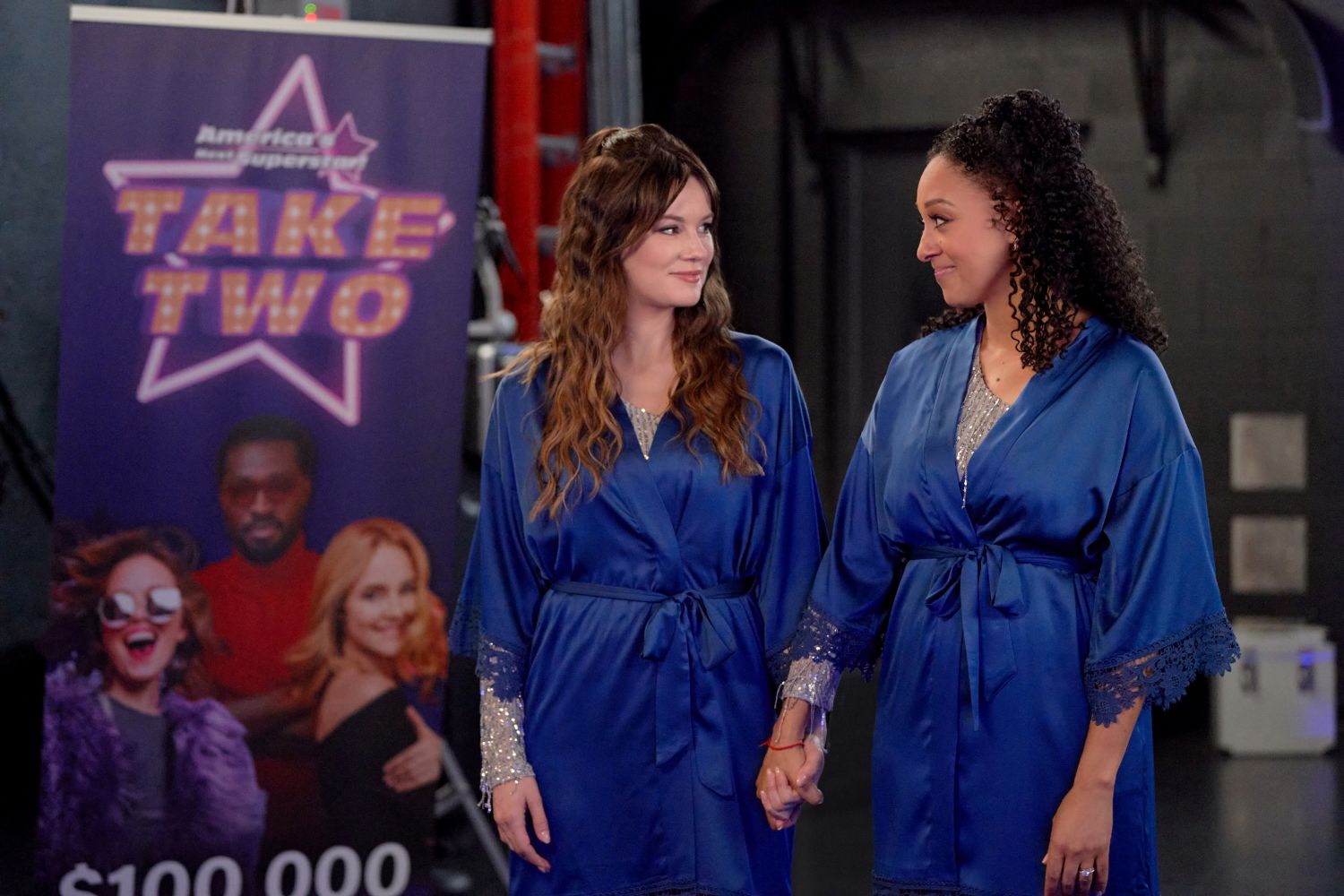 Photo: Hallmark Channel
Dream Moms, the new Hallmark movie stars Chelsea Hobbs (Make it or Break It) a single mom named Claire who had a dream about being a dancer on Broadway, and Tamera Mowry-Housley as Danielle, a mom and wife who dreamed of singing on Broadway, team up in order to win the Take Two reality competition.
I talked to Chelsea Hobbs about incorporating her dance background into the movie, how she shows up for herself while balancing life of a mom of four, and dueting with Tamera, and why people love Hallmark movies.
Dream Moms Premieres May 13th at 8/7c on the Hallmark Channel.