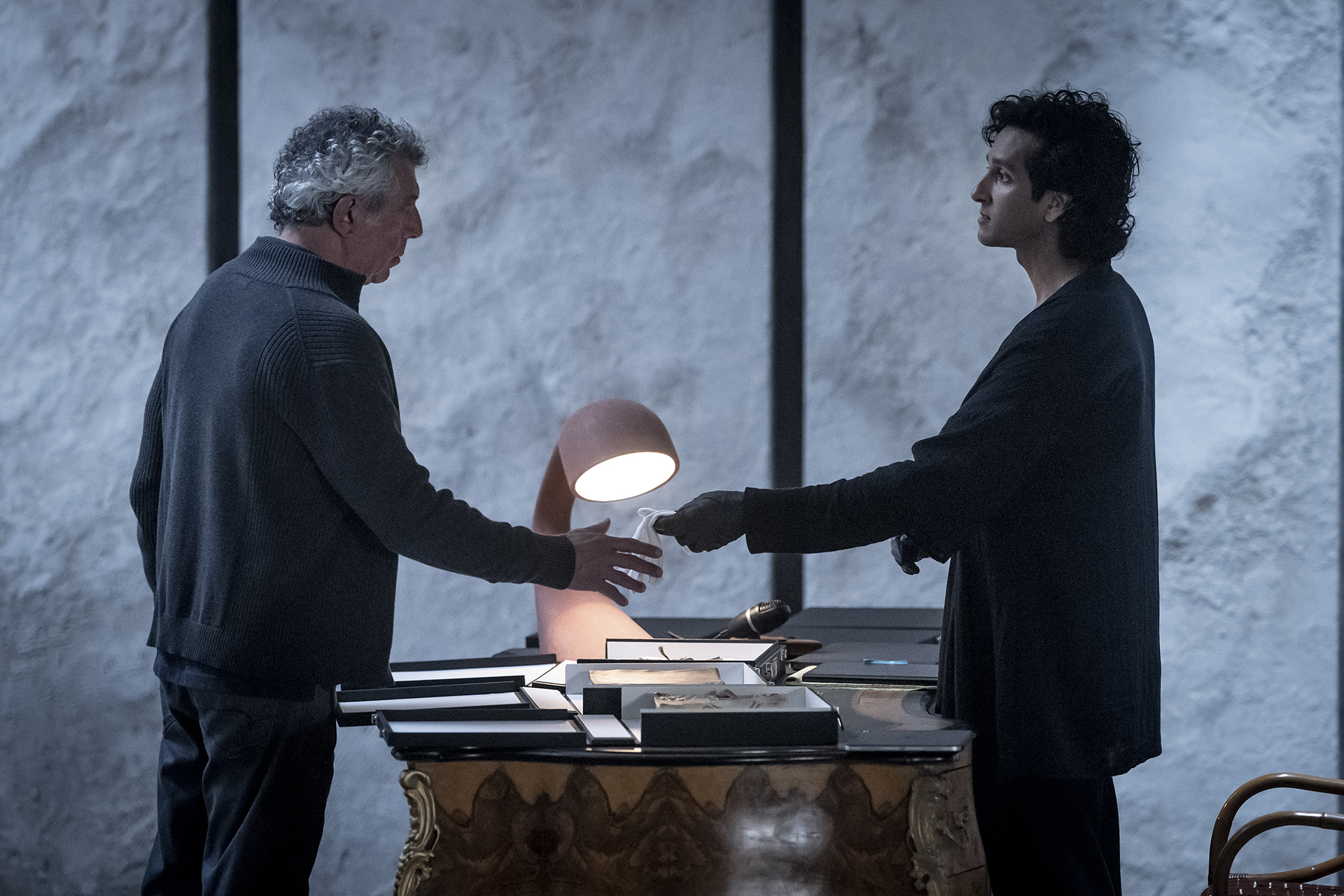 Photo: AMC
This post contains affiliate links. If you use these links to buy something I may earn a commission. Thanks!
In the season one finale of Interview With the Vampire, the true identity of Louis assistant Rashid is revealed. Rashid is actually Armand, a vampire and the love of Louis life.
I talked to Assad Zaman and Eric Bogosian about their undeniable characters' attraction to Louis.
Both of your characters are enamored by Louis for different reasons. Why do you think Armand/Rashid and Daniel have this attraction to him? Even in Daniel's case, even if he doesn't want to admit it. Why would he come back if he wasn't so fascinated with him?
Assad Zaman (Rashid/Armand): Is it just both of them or is it literally just everyone in the vampire world? (Laughter)
Well it includes me too (Laughter)
Assad Zaman (Rashid/Armand): Exactly, right? It's partly Jacob and his brilliant performance and also Louis, I think there is a character there, I think that is what Anne Rice was focusing on with that first book. She was in this place before she wrote the rest of them where she's exploring the humanity of someone with immortality and Louis is the most human vampire, immortal, that you can spend time with and explore. I'm speaking from Armand's perspective, it's [Louis' personality] magnetic because when you lived as long as he's lived that kind of energy aren't around you anymore. Unless they are actually human, and you can't really interact with humanity at that point anymore because it's all cyclical, everything goes around in circles. To finally find someone who after all this immortality is still so mortal that just too precious for any immortal to let go of so that is why i think myself and anyone else who falls in love with Louis, which is most people, is why they're drawn to him.
Eric Bogosian (Daniel Molloy): I would say, Louis is a puzzle that hasn't been solved by a guy who spends his life getting the story. I find one of the most interesting lines in the whole show is that I'm describing my former self that it's this tale told to an idiot, well whos the idiot? It's me, I'm the idiot, I'm calling my youthful self the idiot and I want to make up for that by going back and finding what had to be the greatest story I ever investigated ineptly 40-something years ago. So that's why I can easily imagine that. That comes up all the time in everyone's life. In its worst form is you get a Facebook account and that person you wanted to go out with in the ninth grade, you find them and it turns out that they will go out with you on a date, and your willing to and you're like maybe this time I can get her to kiss me. So maybe this time Louis will kiss me.
Read my interview with stars Jacob Anderson, Sam Reid, and Bailey Bass here.
Interview With the Vampire is now streaming on AMC.
Watch The Movie
Interview With The Vampire Blu Ray on Amazon or rent or buy on Amazon.
Read The Book
Interview with the Vampire at Amazon
Join Audible with a 30 Day free trial for Amazon's Audible Membership here to listen to this and other books for free.
Sign up for a free 30-Day trial for Amazon Prime here.